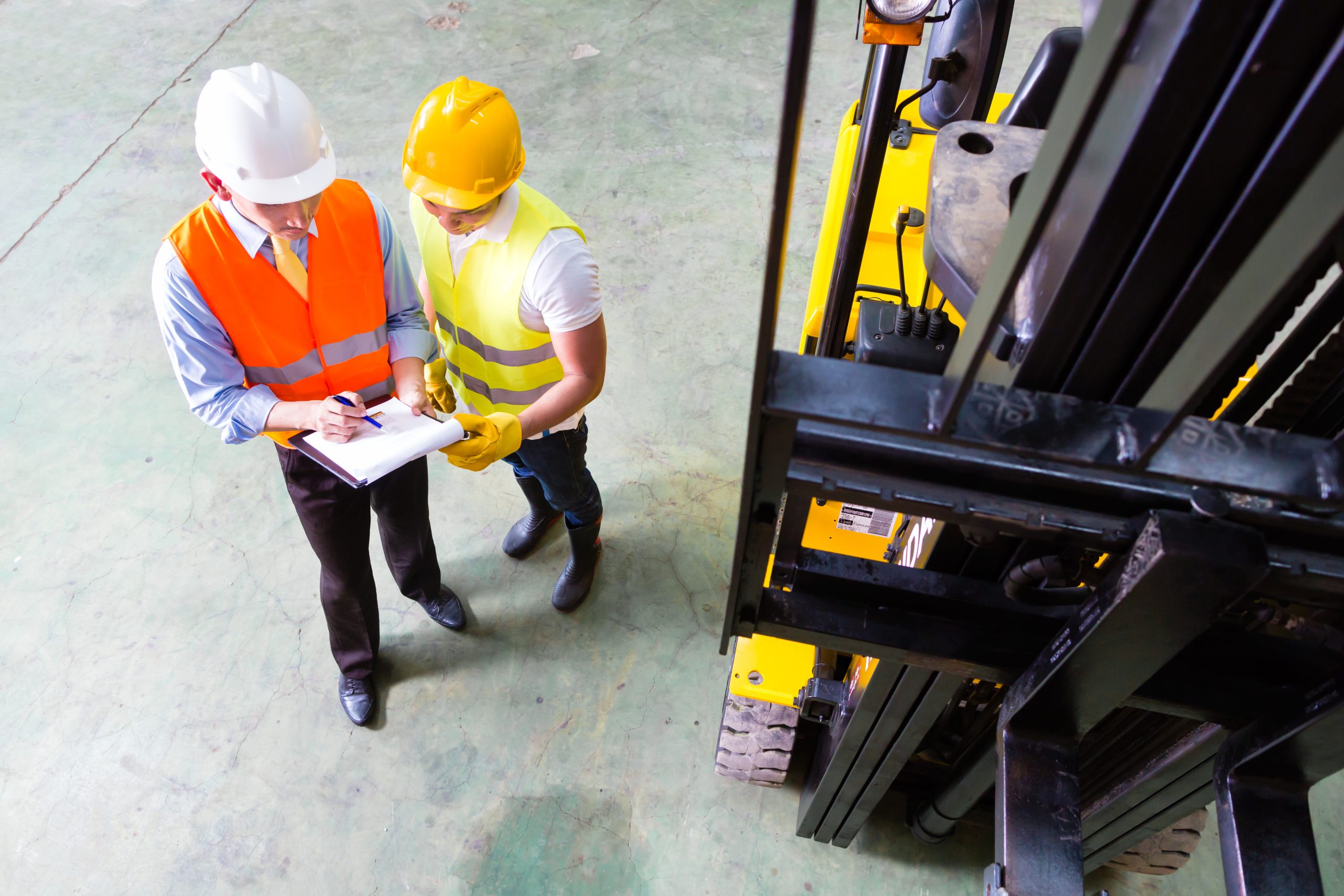 Managing training and compliance costs is hard. But RTITB Accreditation is there to help take some of the hassle away. When you become RTITB accredited for your in-house forklift training, everything you need is included in a single annual fee.
This is one of the reasons why our new customers give us a 4* satisfaction rating out of 5.
Other providers may charge additional fees for the essentials you need. We don't. That makes it simpler to manage your costs. RTITB Accreditation for organisations delivering in-house training costs from just £3500 per year.
Here is what is included in the in-house RTITB Accreditation fee.
Up to date training materials
RTITB's eLibrary gives in-house training teams and instructors access to all the forklift and other lift truck machinery training materials you need. It includes Instructor Guides, PowerPoint Presentations, videos, safety codes, test marking sheets, and more. The eLibrary is completely online, providing all resources in one place.
Course materials are frequently updated. Any new courses that RTITB release will also be added to the eLibrary. All at no extra cost.
Unlimited verifications & certificates
Train as many operators as you need without worrying about admin costs. Unlimited verification and joint-branded electronic certification are included in the annual fee.
RTITB Accredited Partners can also choose whether lift truck operator certificates are restricted for use exclusively within their business or can be transferable.. All operator certificates can benefit from the backing and protection of RTITB Accreditation without risking your training investment if you choose the non-transferable certificate option.
Paperless training admin app
RTITB Accreditation includes unlimited licences for the MyRTITB TrainingFriend app. This makes in-house lift truck training administration and assessment 100% paper free. It is designed to help save time and money, improve accuracy, and support compliance. All while reducing your carbon footprint and contributing to your ESG (environmental, social governance) strategy.
As one of our accredited Partners said.
"…the new app has immediately helped us reduce our administration burden, enabling us to increase the volume of our training delivery, without the need to employ additional administration staff."
Online theory operator training
The RTITB Accreditation package can include licenses for eTruck UK. This is RTITB's completely unique forklift and reach truck theory eLearning tool.
eTruck UK can reduce training time by up to two days per operator, per course. This offers significant cost savings. Plus, the online training is shown to better prepare lift truck operators for practical training, and the real workplace.
Annual MHE Operations HealthCheck
We include an annual HealthCheck for Accredited Partners. RTITB carries out a HealthCheck in order to establish compliance with accreditation criteria, and the Approved Code of Practice L117. This gives you peace of mind in the event of an incident. We deliver an impartial report. It highlights potential risks, areas for improvement, good practice, and recommendations.
Extra support for Instructors
The single Accreditation free can also include annual Instructor CPD days, a 25% discount in the RTITB Shop. Reporting is available 24/7 in the MyRTITB customer portal to fit around busy Managers' schedules. And the RTITB team is always available to give free advice, training, and technical support to RTITB Partners.
Learn more about the benefits of RTITB Accreditation
Learn more about how to become an RTITB accredited organisation or contact our helpful team today on +44 (0) 1952 520200 or by emailing solutions@rtitb.com.
Our experts can answer your questions and advise on how the Accreditation process and criteria work.