Airside Instructor Training
Enable your vehicle, GSE and ADP Instructors to add real value to your operations.
RTITB Airside qualified Instructors deliver vehicle, ground support equipment (GSE) and ADP training to the highest standards, bringing value to your operations through highly motivated, engaged, safe GSE and vehicle drivers.
Airside Equipment Instructor Training
Available as a 5- or 10-day course (depending on candidate experience), our range of Instructor courses provide a solid foundation in learning theory and the skills required to deliver classroom training and practical airside driver training.
Our airside train the trainer courses are delivered in your airside environment to ensure context and relevance.
Airside instructor qualification
Before instructor qualifications are awarded, all courses conclude with an independent 4-part assessment of each instructor's ability:
Underpinning knowledge
Equipment operation ability
Classroom teaching ability
Practical training ability
Airside Instructor Course Content:
Relevant legislation
Why training is important
The role of the airside instructor
How different people learn
Preparing training materials
Simple skills analysis
Lesson plans
Delivery methods
People management
The role of assessment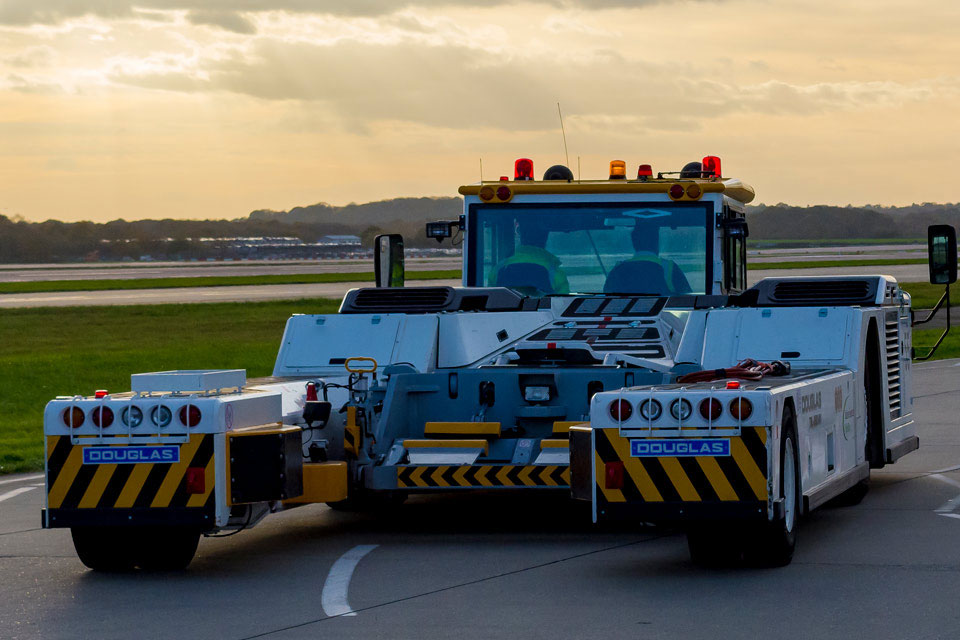 Why RTITB Airside Equipment Instructor Training?
The safety and efficiency of your airside operation depends on the skill and attitude of your ground support personnel. High quality GSE, ADP and vehicle driver training is a critical component of an effective accident prevention framework, which is why it is vital your instructors work to the highest possible standards.
Our dedicated focus on your instructors and the fast paced, dynamic environment in which they work means that your operation will quickly reap the benefits of our approach to instructor training.
We'll help your instructors every step of the way on their journey to their true potential, giving them the confidence and the ability to deliver professional courses that improve efficiency and safety in your airside operation.
"Brilliant structure, fun learning"  – Stephen Hird, Airside Transport Officer, Heathrow Airport Limited

"Overall this was a great course and delivered superbly" – Darren Smith, Airfield Controller, Gatwick Airport Limited

"The course was of an extremely high standard" – Antony De Hoedt, Senior Ramp Agent, Omniserv
Why RTITB Airside Equipment Instructor Training?
Our broad range of Instructor courses and qualifications include Airside Driving Permit (ADP) Instructor, GSE Driving Instructor, Airside Equipment Instructor and enable successful instructors to deliver high quality effective training on:
ADP (A, M and R), Baggage Tugs, Pushback Tugs (tow bar and towbarless), Beltloaders, Hi-loaders, Pedestrian controlled steps , Passenger Boarding Bridges/Airbridges,  Stand Entry Guidance (Safedock or equivalent) , Aircraft Marshalling, Articulated Utility Work Machine (Mulithog), Sweepers, Fuel Bowsers, Minibuses, De-icers, Snow Ploughs, Snow cutters, Anti-ice spreader trailers, Gators, Mobile lights, steam cleaners, portable air compressors. emergency runway lighting, ash carts, aircraft recovery trailers, tail lifts and many more.
Bespoke Instructor training courses from RTITB Airside are also available.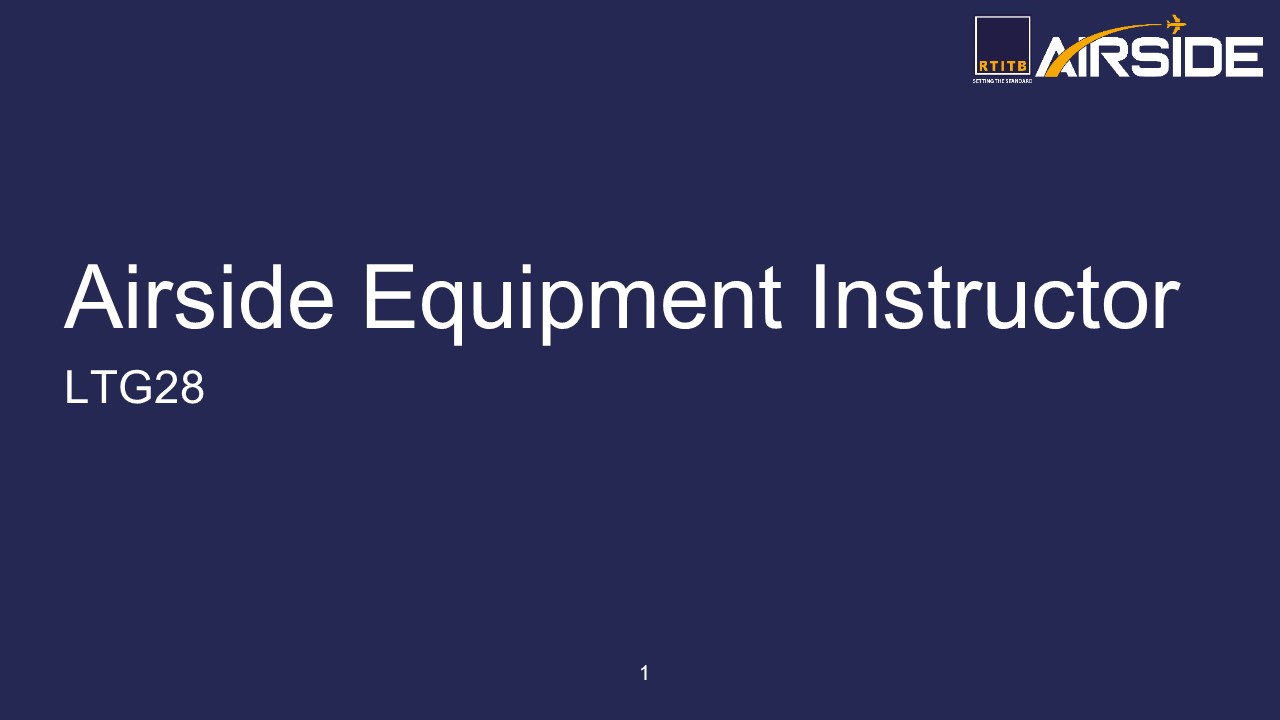 Sample course content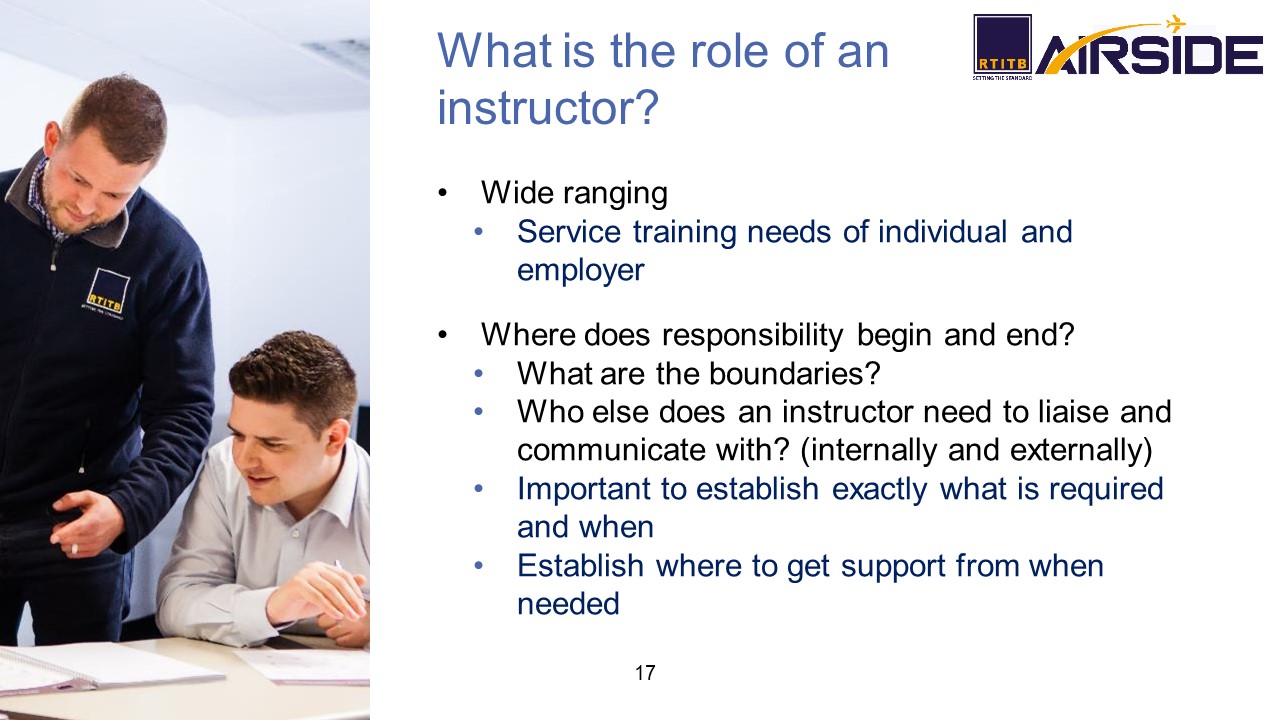 Sample course content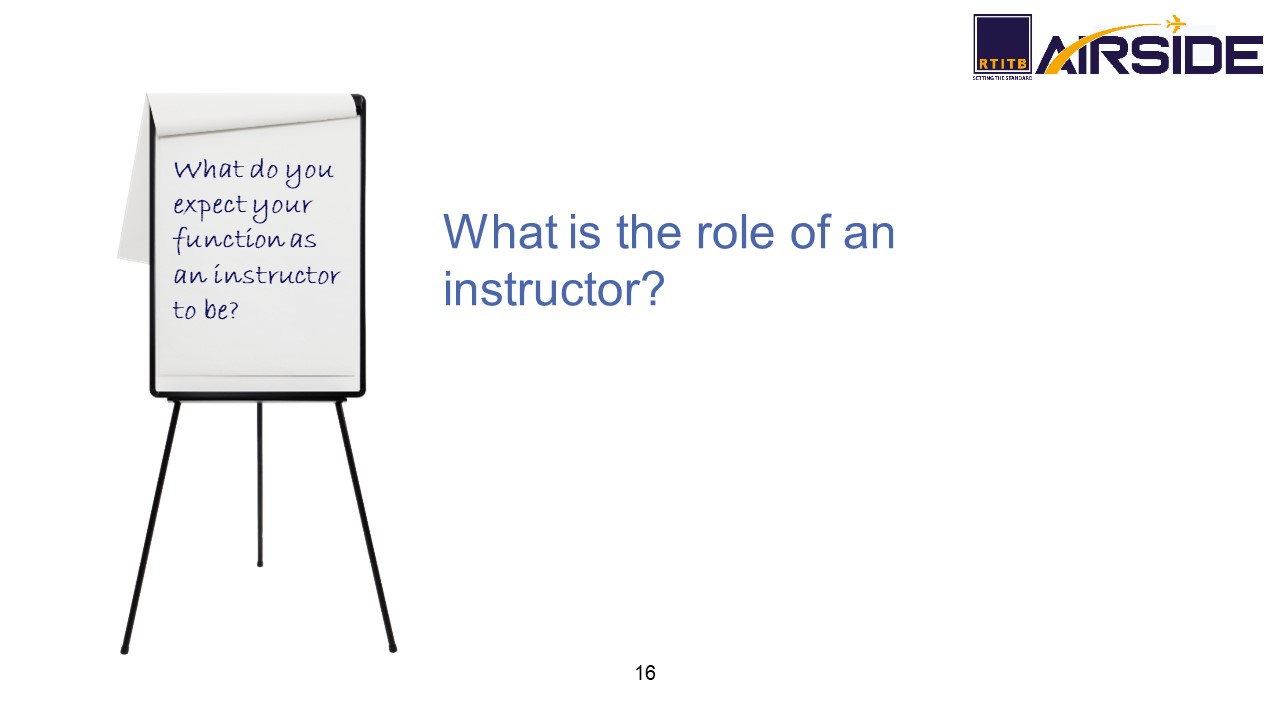 Sample course content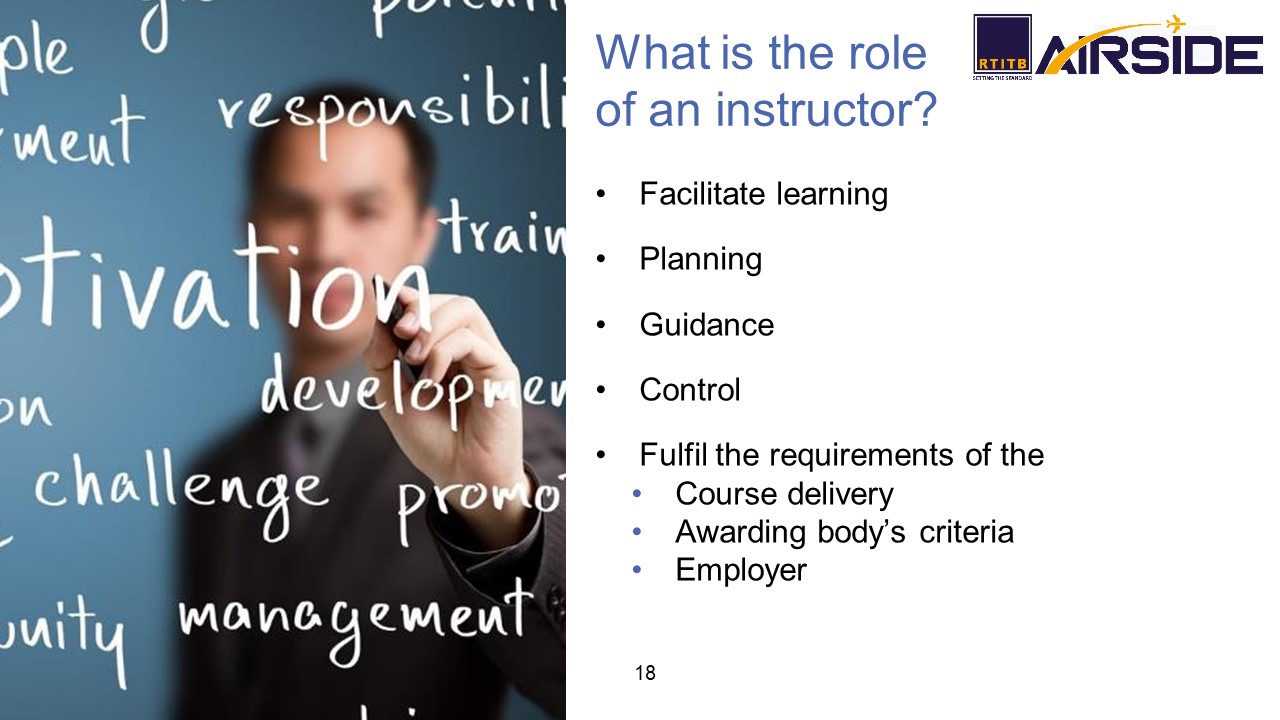 Sample course content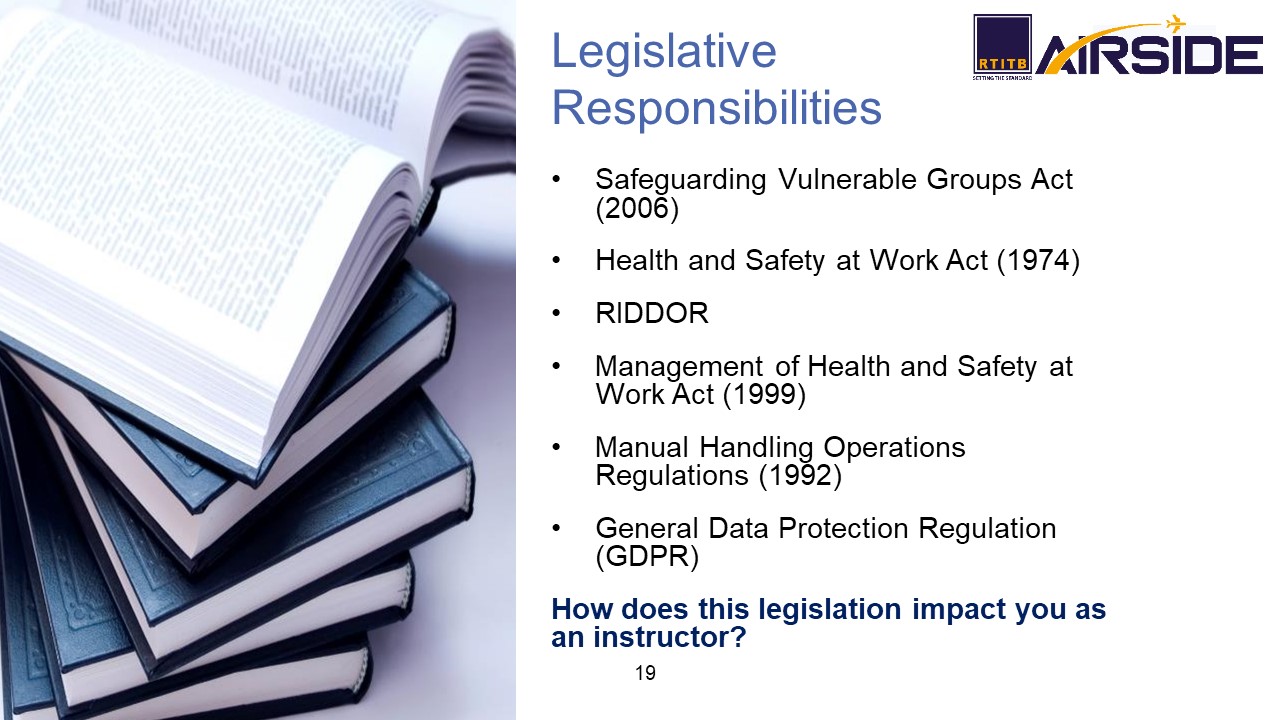 Sample course content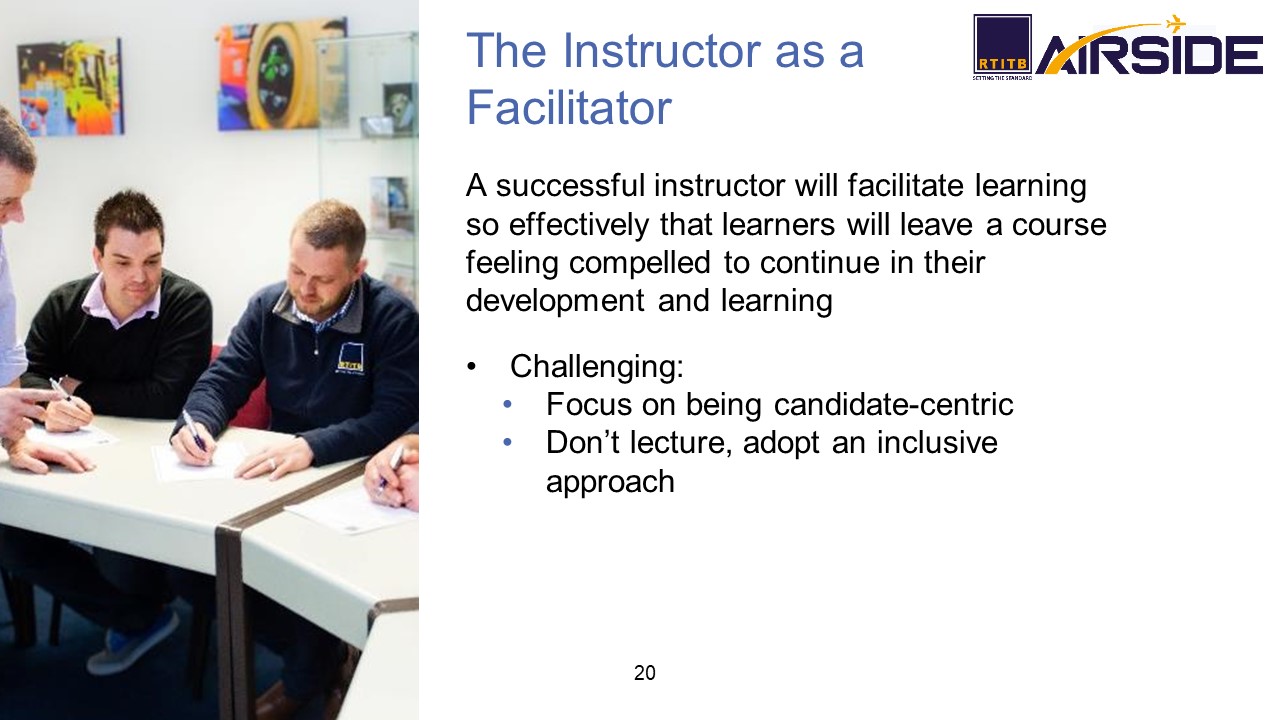 Sample course content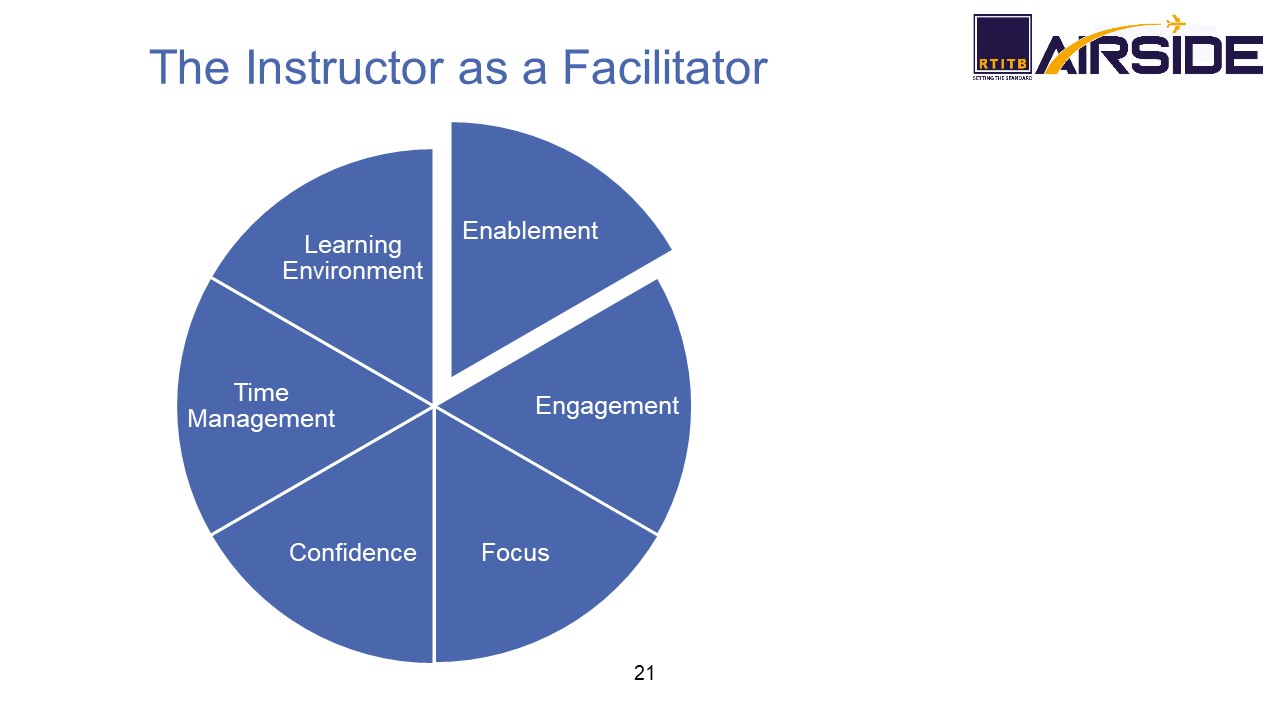 Sample course content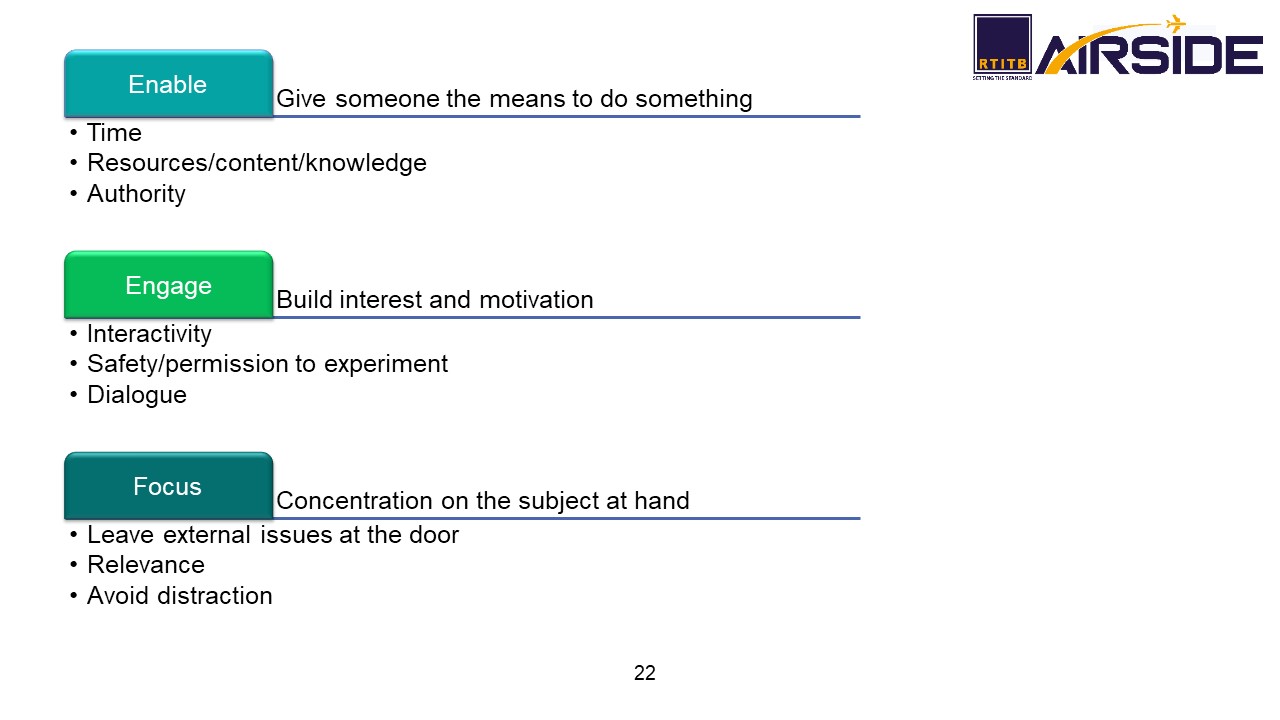 Sample course content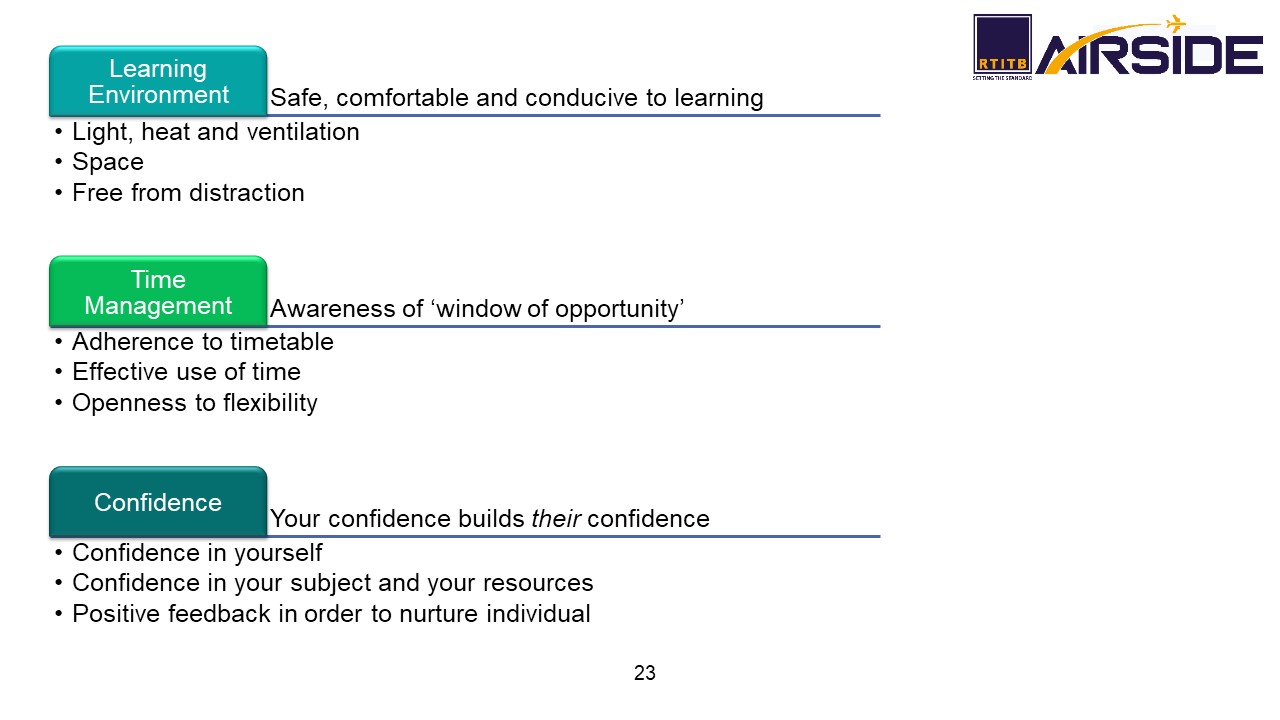 Sample course content
Book a course at the Academy
Book a course on your site