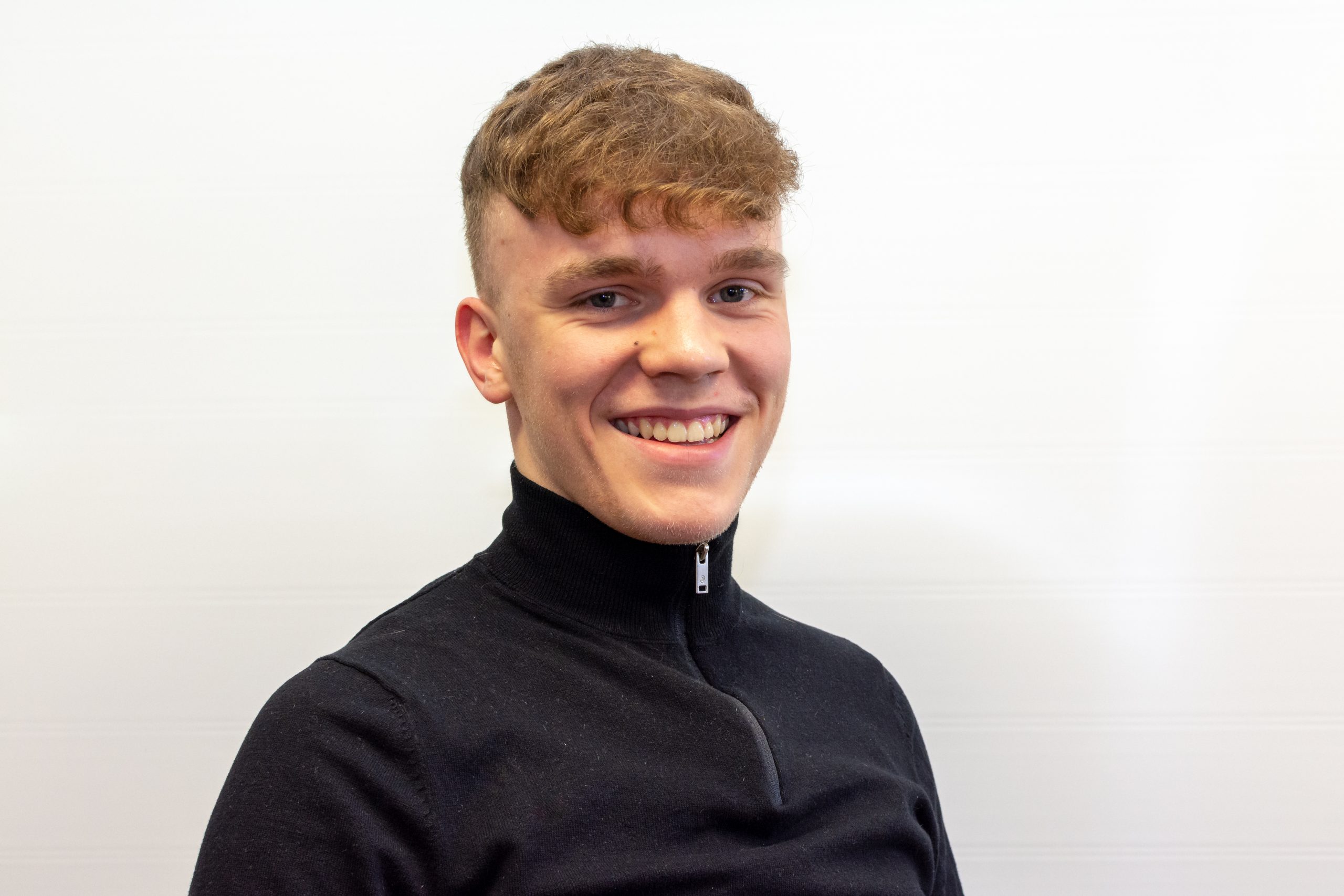 At RTITB, we truly believe that apprenticeships are a fantastic way for the young (and not quite so young!) to gain a rewarding career in transport, logistics and warehousing. This is front of mind for us at the moment as one of our very own apprentices, Alex Lewis, has recently successfully completed his End-Point Assessment and has since permanently joined the team as our Online Shop Administrator.
Why apprenticeships?
There are various ways to begin a career in logistics and there's no correct way to go about it. Whether that's going to college and university, stepping into a full-time job, or an apprenticeship. However, what we know is that the logistics industry is sadly not a first-choice career option, especially among younger generations, and many people are not aware of the wide range of jobs available. In fact, only 8% of young respondents say they see logistics as an attractive career option. At the same time, many of those already working in the sector are not being given opportunities to develop. Apprenticeships are a great solution in all of these scenarios.
Alex Lewis joined the RTITB team as an Apprentice Business Administrator back in September 2019 and hasn't looked back since. He is a great example of an apprenticeship success story, that we hope makes other businesses in the industry consider apprenticeships if they are not already doing so.
"I've found that an apprenticeship is a very good idea as it's enabled me to have a great working experience within an ever-changing industry," says Alex. "I'm always learning and get to find out new things every day."
Throughout his apprenticeship, Alex's work focused mainly on customer service, dealing with general enquiries as well as issuing ID cards and certificates to operators who have completed an RTITB accredited training course.
Fast forward almost two years (and a pandemic), and Alex is now running the RTITB Online Shop, overseeing all orders and dealing with product enquiries.
Building a post-Covid workforce
The Covid-19 pandemic initially put a stop to in-person training and apprenticeship progress.
The pandemic impacted Alex's apprenticeship, temporarily halting his work towards the Level 3 Business Administration Apprenticeship standard. Like many apprentices, Alex had to continue his learning throughout the pandemic and wait until assessments could resume to complete the apprenticeship. But we were delighted that he received his pass certificate just a couple of weeks ago. Congratulations Alex!
At RTITB, we believe that apprenticeships will be key to our sector's Covid-recovery. The number of people starting an apprenticeship fell by 23,400 in 2019/20 due to the impact of the coronavirus pandemic. But there were still 719,000 people participating in an apprenticeship in England and it's reported that around 90% of apprentices currently go into work or further training following an apprenticeship.
So, if you're currently experiencing a skills shortage within your business, do consider if an apprenticeship could bring new talent into your organisation, and the logistics sector.
And remember, that apprenticeships can also play a vital role in training your existing employees. They provide valuable professional development and recognition, plus a formal qualification, leading to better engagement and retention in your workforce.
Support with End-Point Assessment for transport, logistics and warehousing apprenticeships
If you're a training provider or an employer delivering apprenticeships, RTITB can help you deliver the best value End-Point Assessments (EPA) for your apprentices.
We are logistics industry specialists and only deliver EPAs for standards where we know our expertise can help you, including:
What's more, our team offers additional support to help you get your apprentices ready for assessment, with online workbooks and mock exams available at no extra cost.
Speak to our team about End-Point Assessments and see how we can help ensure your Apprentices' skills at the end of their apprenticeship journey and at the beginning of their careers. Call the team on +44(0)1952 520200 or email epa@rtitb.com.