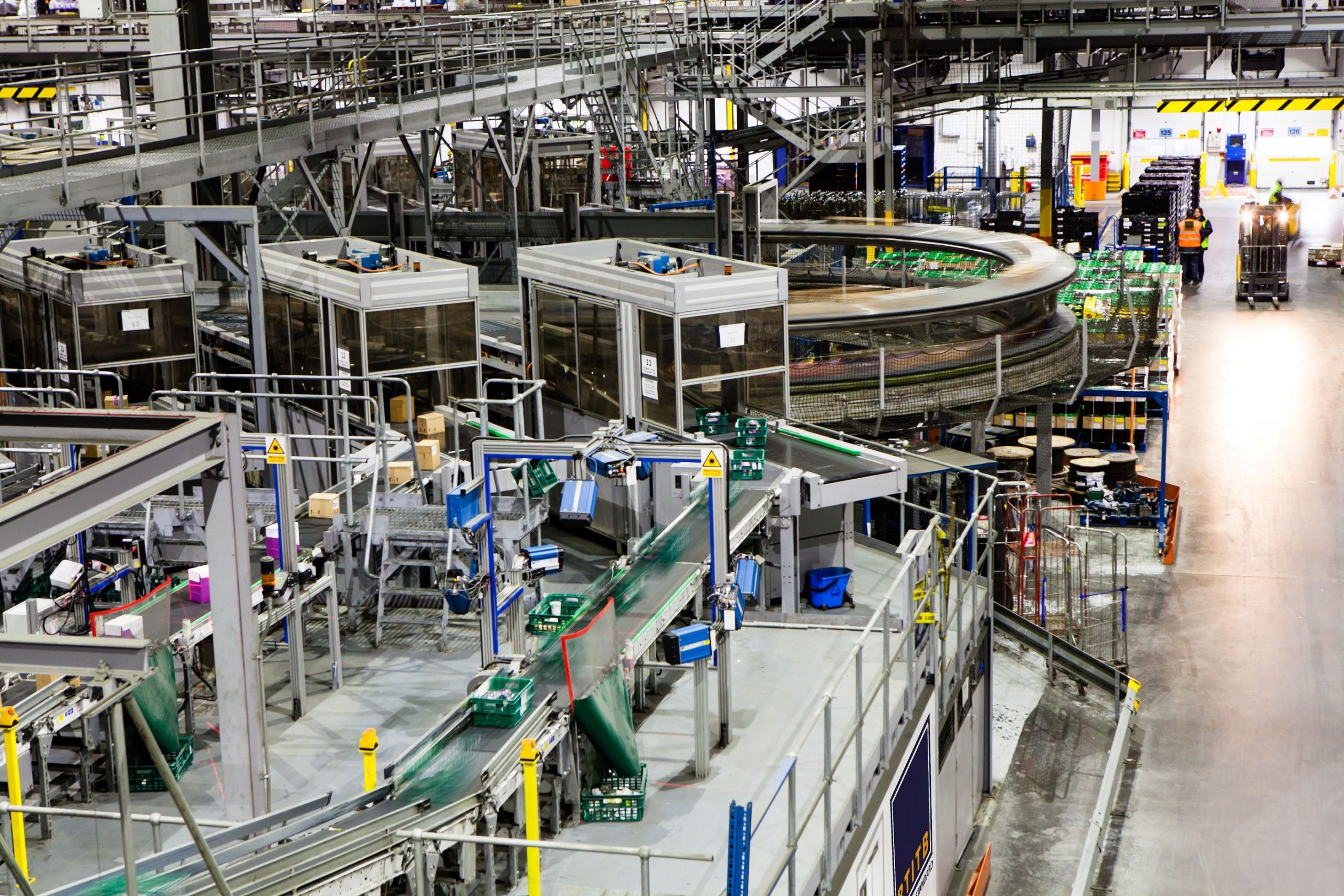 What is manual handling? And how can you work towards improving the manual handling operations that are currently completed within your workplace?
What is manual handling?
The term manual handling refers to lifting, lowering, pushing, pulling and carrying loads. Although they may vary throughout the food and drink supply chain, unless manual handling activities within the workforce are managed correctly, they can cause injuries by putting a strain on the limbs, tendons, heart and, most commonly, the muscles and back.
"There can be a misconception among both employers and staff that manual handling is just about how to pick up a heavy box," says Laura Nelson, our Managing Director. "However, this is just one part of the  process that employers should tackle to improve productivity and safety in their food and drink operations."
Three steps to safety
The Manual Handling Operations Regulations (MHOR) 1992 (as amended 2002)** outline a recommended three-step approach for companies, which is to avoid manual handling by implementing automated processes where possible, Assess the risk of injury where it cannot be avoided and Reduce the risk as far as possible.
Successfully implementing the right equipment within the workplace can help to significantly reduce the risk of injury. Mechanised or automated handling equipment can also speed up operations and boost overall productivity. Coupled with an improvement in physical wellbeing, this can also help increase staff morale. However, if employers are investing in equipment, sufficient training must be delivered to ensure safety.
Why training matters
Training is a valuable preventative measure for ensuring that employees are able to perform daily tasks correctly and safely and is an effective way for companies to enforce safety regulations and practices. Employers have a legal obligation to provide the required staff training for any job, and this extends to educating employees in manual handling.
"Legal compliance is just one of the advantages of implementing this training," explains Laura.  "As well as improving staff wellbeing, we've also found that it can reduce absenteeism and improve productivity."
Select the right training
"To ensure that any training implemented has maximum impact, employers should look at what the training course covers and consider this against their business needs," says Laura. "The 'Assessment' part of the HSE's guidance is key for employers in identifying what these needs are."
For example, a production operation where employees are lifting heavy sacks of sugar will have different training needs to a warehousing operation where trolleys of food are being pushed and pulled.  Training which is matched to the specific needs of food and drink supply chain operations will prove most effective in encouraging safety and improving business efficiency.
Implementing solutions
There is no one size fits all approach to tackling issues around manual handling and the right solution will differ between businesses.  However, we would recommend assessing and addressing the most serious risks as a priority.
"Through a combination of appropriate equipment, a sufficient level of training and continued supervision employers can improve safety and productivity in their manual handling operations," says Laura. "The HSE provides lots of extremely useful guidance to help employers in the food and drink industry get started."
The free HSE booklet 'Moving Food and Drink: Manual handling solutions for the food and drink industry' may be a useful resource for employers to download.
*SOURCE: http://www.hse.gov.uk/food/handling.htm
**Manual Handling Operations Regulations (MHOR) 1992 (as amended 2002) – http://www.hse.gov.uk/msd/backpain/employers/mhor.htm