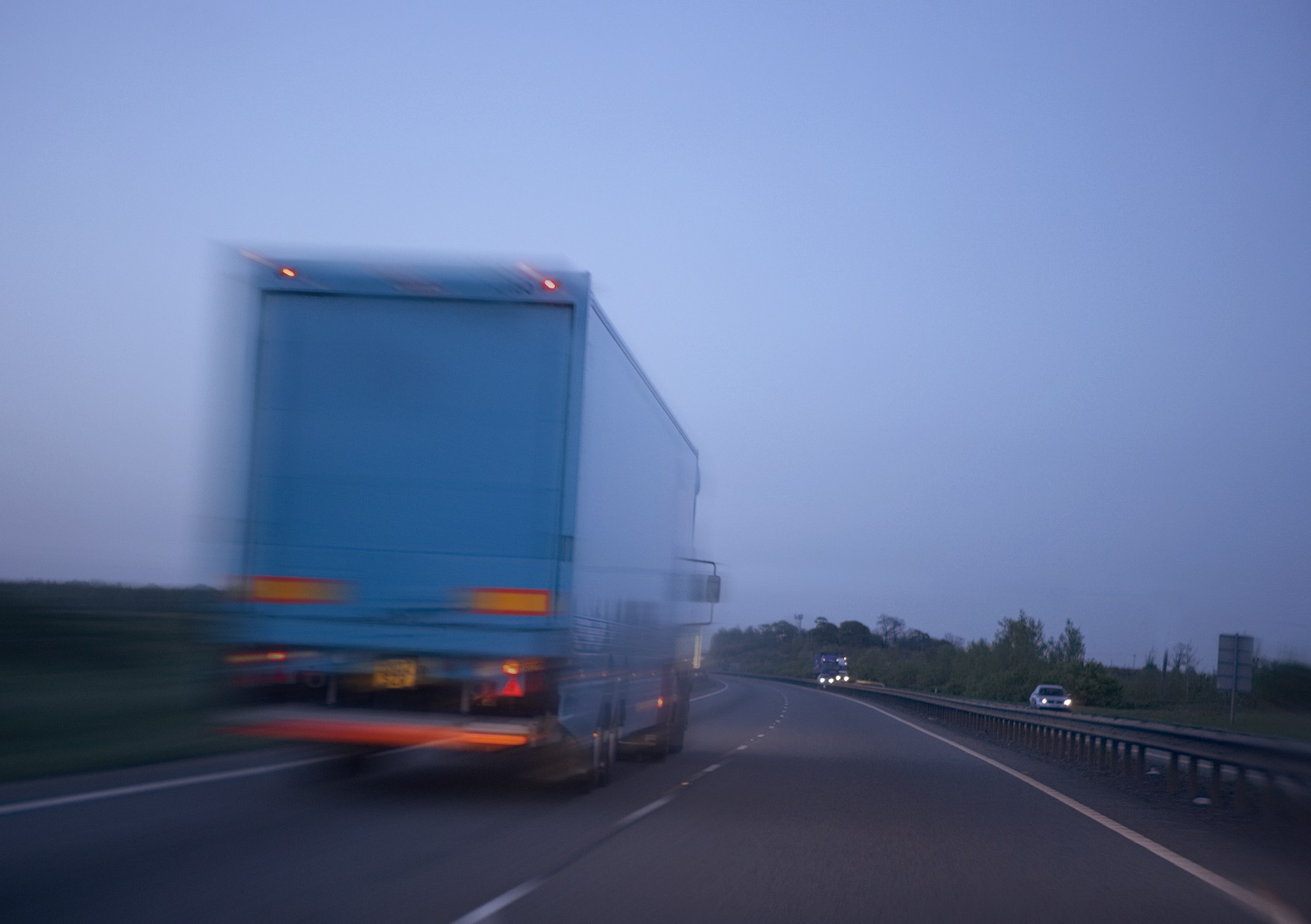 An HGV driver has been found guilty of causing death by dangerous driving after a motorist collided with his lorry.
Marcel Balan was driving his lorry past the turn-off for the A1231 Wessington Way, near Sunderland, on 12th March 2019. After passing the turning he decided to suddenly stop his vehicle in the inside land of the carriageway. Seconds later, 24-year old John Robinson, who was driving a Ford Fusion, collided with the back of the HGV which was stationary. As a result of the type of road the HGV driver stopped on, visibility was severely reduced in pitch black conditions.
The impact of the Ford colliding with the lorry caused the vehicle to move forward 8 metres, as the car went underneath it. Mr Robinson suffered almost instant fatal injuries as a result of the crash.
When questioned after the incident, Mr Balan claimed that he had come to a gradual stop as he had heard a noise within his lorry, and he was concerned that his cargo had become loose. This claim was contradicted by the vehicle's tachograph data and dashcam footage. Inspection of the vehicle also found no evidence that his load was not secure.
Sergeant Steve Armstrong from Northumbria Police commented "Balan's actions that night were irresponsible and incredibly dangerous. The laws of the road are not optional, they are not negotiable – they are there to keep people safe and by ignoring them Balan directly put the lives of Mr Robinson and other road users in danger."
Judge Penny Moreland commented during his sentencing "Mr Robinson was a young man with everything to live for and those close to him have suffered a grievous loss, with which they must live for the rest of their lives and nothing anyone can do or say will return him to them. I take into account that had Mr Robinson begun to brake earlier, there would have been time for him to stop or swerve around your lorry."
She continued "I observe, however, you chose to stop your lorry at night on an unlit dual carriageway in circumstances in which I think it would be difficult for a driver following you to comprehend what was happening in the seconds before the collision."
Mr Balan denied the charge of death by dangerous driving, but was found guilty. On 7th February he was sentenced to three years in prison, and was banned from driving for two-and-a-half years following his release.
Source: Chronicle Live, Lorry driver who caused the death of a much-loved son by suddenly stopping on A19 is jailed, 7th February 2020. Read the full article from Chronicle Live.