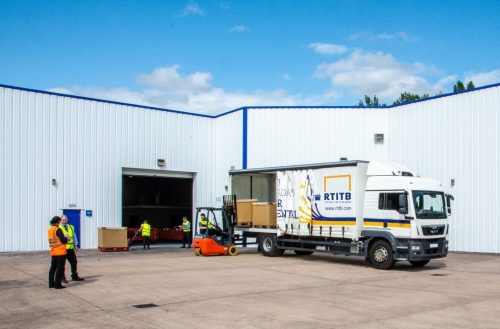 It's fair to say that the logistics industry has more than proven its importance throughout the COVID-19 pandemic. From ensuring the availability of everyday goods such as food and medicine, through to delivering customer orders, the sector hasn't slowed down, or shown any signs that it will anytime soon. That's why it is so vital to make sure that logistics sector keyworkers receive the quality training that enables them to deliver the highest standards.
The RTITB Shop can help, with a fantastic range of top quality, great value training essentials!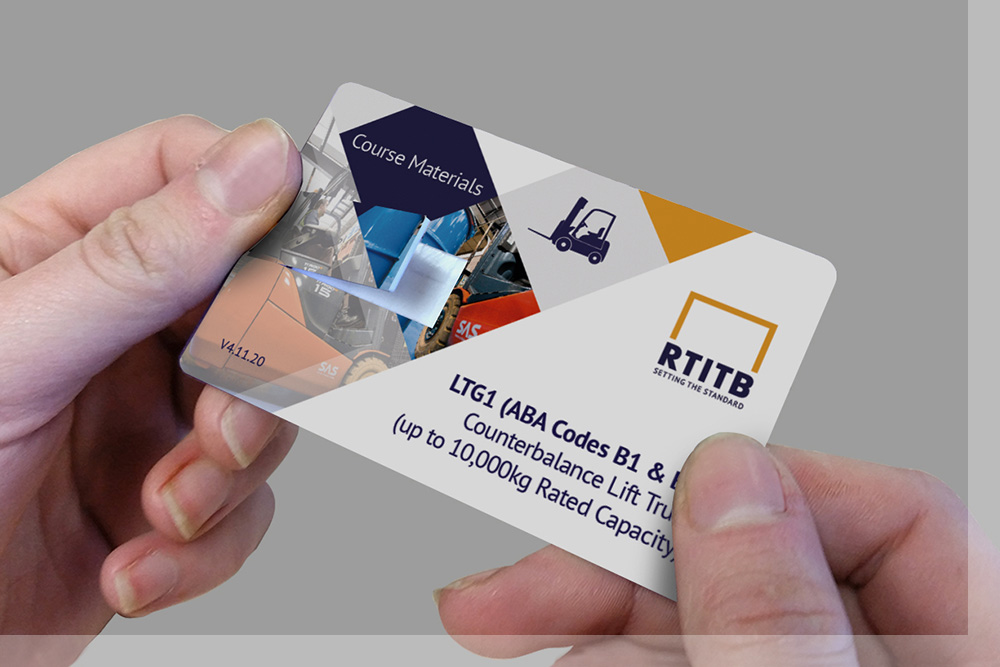 Our most popular Trainers' Guides have now gone completely digital!
The new pocket-sized USB ensures training materials can be carried anywhere, whilst saving paper and giving you all the standardised training materials you need at an even lower price. Available now for courses including counterbalance (forklift), reach, ped pallet, MEWP, Yardshunter, Banksman and more!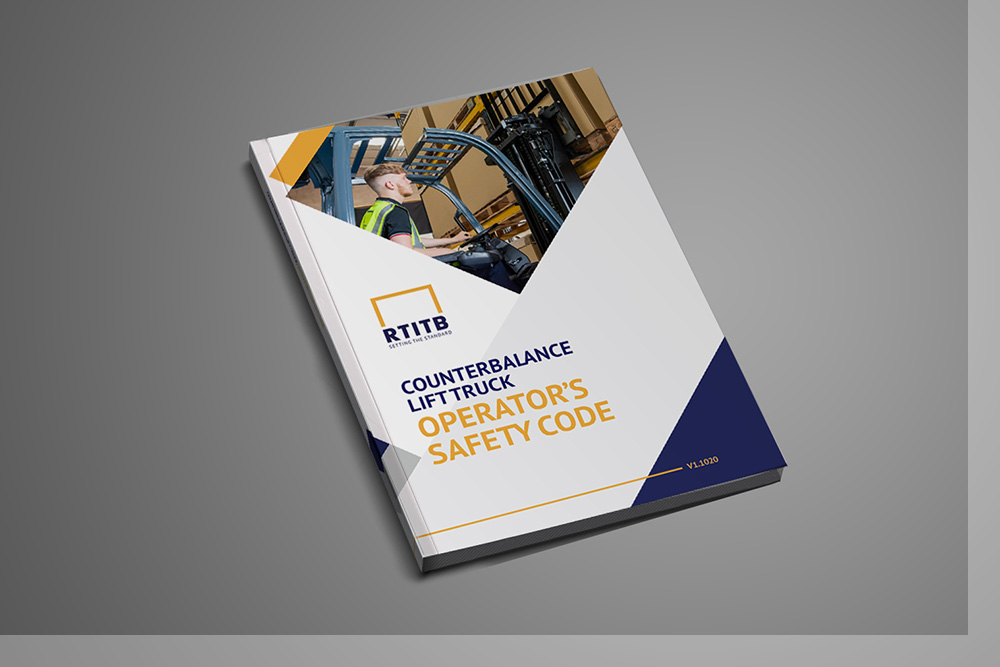 Being a safe and efficient counterbalance lift truck operator requires careful training, good judgement, practical knowledge, and confidence. Our handy and easy to use Safety Code supports trainees and operators and provides clear guidance on how to operate safely.
This booklet, designed for forklift trainees and existing operators to refer back to, can be used by operators to refresh their skills and knowledge regularly. It's an easy resource to keep to hand even during these busy times in the supply chain.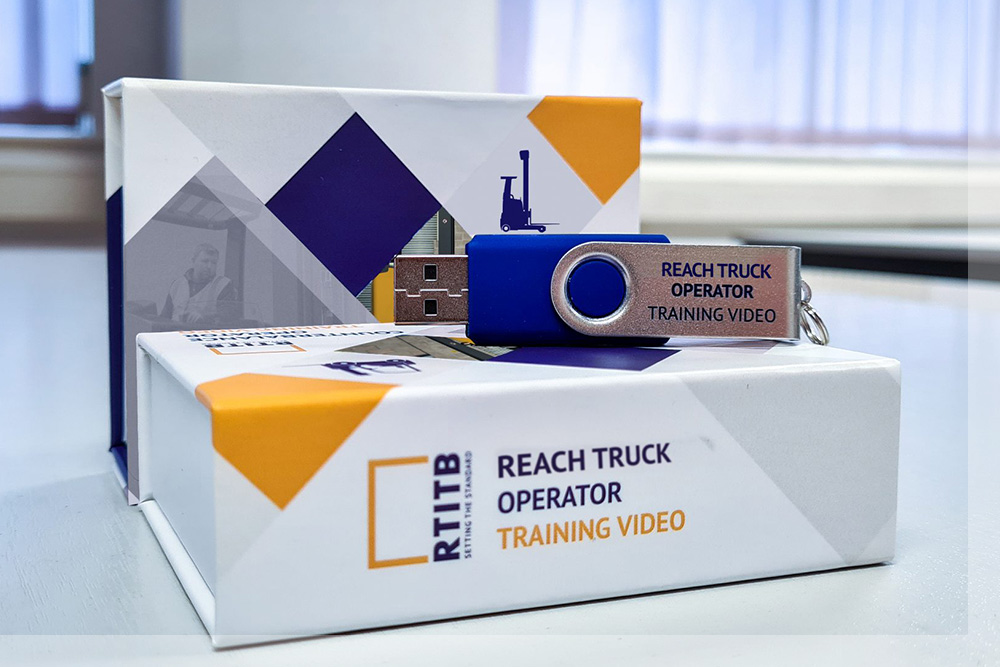 This is a comprehensive visual aid, providing a detailed explanation and demonstration for the skills and knowledge required to safely and effectively operate a Reach Truck. It can be used in initial Basic operator training, or as a Refresher tool.
The perfect reach truck training visual aid – 32 operator clips containing no voiceover – allowing the Instructor to talk over the visuals and provide a detailed explanation of the skills on show.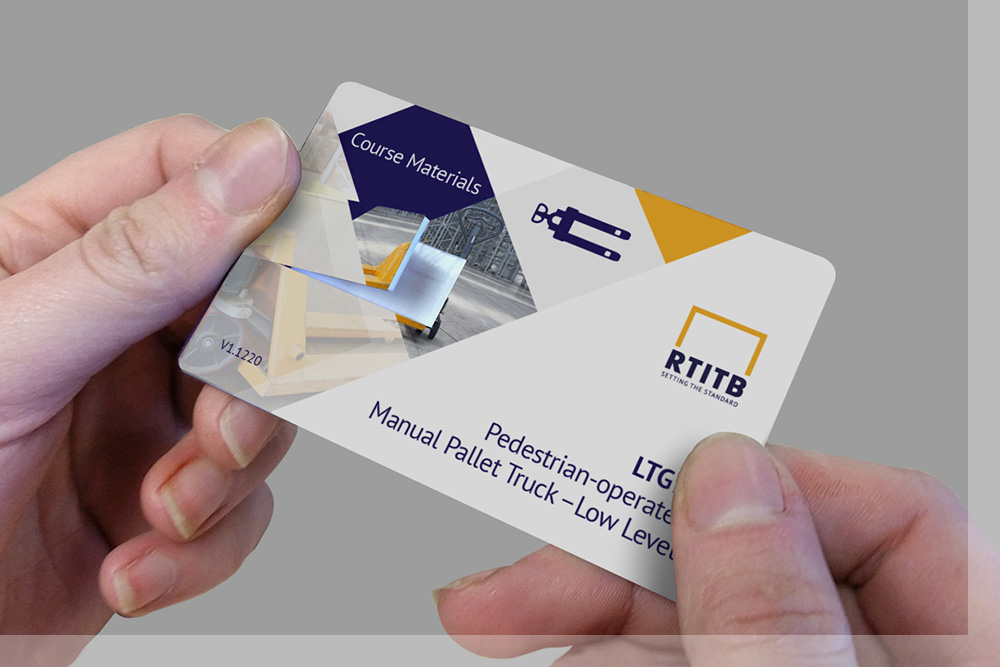 The brand-new Z1 Manual Pallet Truck Trainers' Guide USB includes an instructor's guide, PowerPoint presentation, question papers, test sheets and helpful handouts to use during courses.
Our LTG72 Pedestrian-Operated Manual Pallet Truck supplied on USB – written in line with HSE's Approved Code of Practice L117 – helps to ensure compliance with PUWER training requirements and provides comprehensive instructions. An ideal addition to your training to help keep busy warehouses running.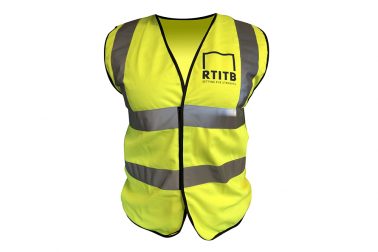 Help keep your candidates safe during RTITB training with branded hi-vis vests for candidates.
Our RTITB yellow hi-vis vest is printed with an RTITB logo on the front left breast in blue. On the back is a larger version of the RTITB logo, along with the word 'Candidate'.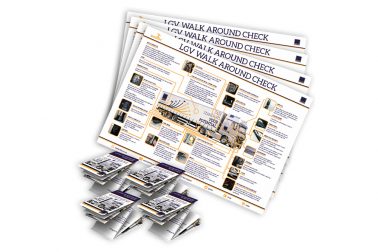 Keeping LGV drivers and their vehicles safe is critical for supply chain efficiency. Help your drivers do their bit for HGV safety and compliance with the handy, walk around check bundle. Featuring eye-catching photos of vehicle components and guidance text, this bundle will make a welcome addition to any large vehicle operation.
Visit the RTITB Shop now to buy these great products and browse many more.