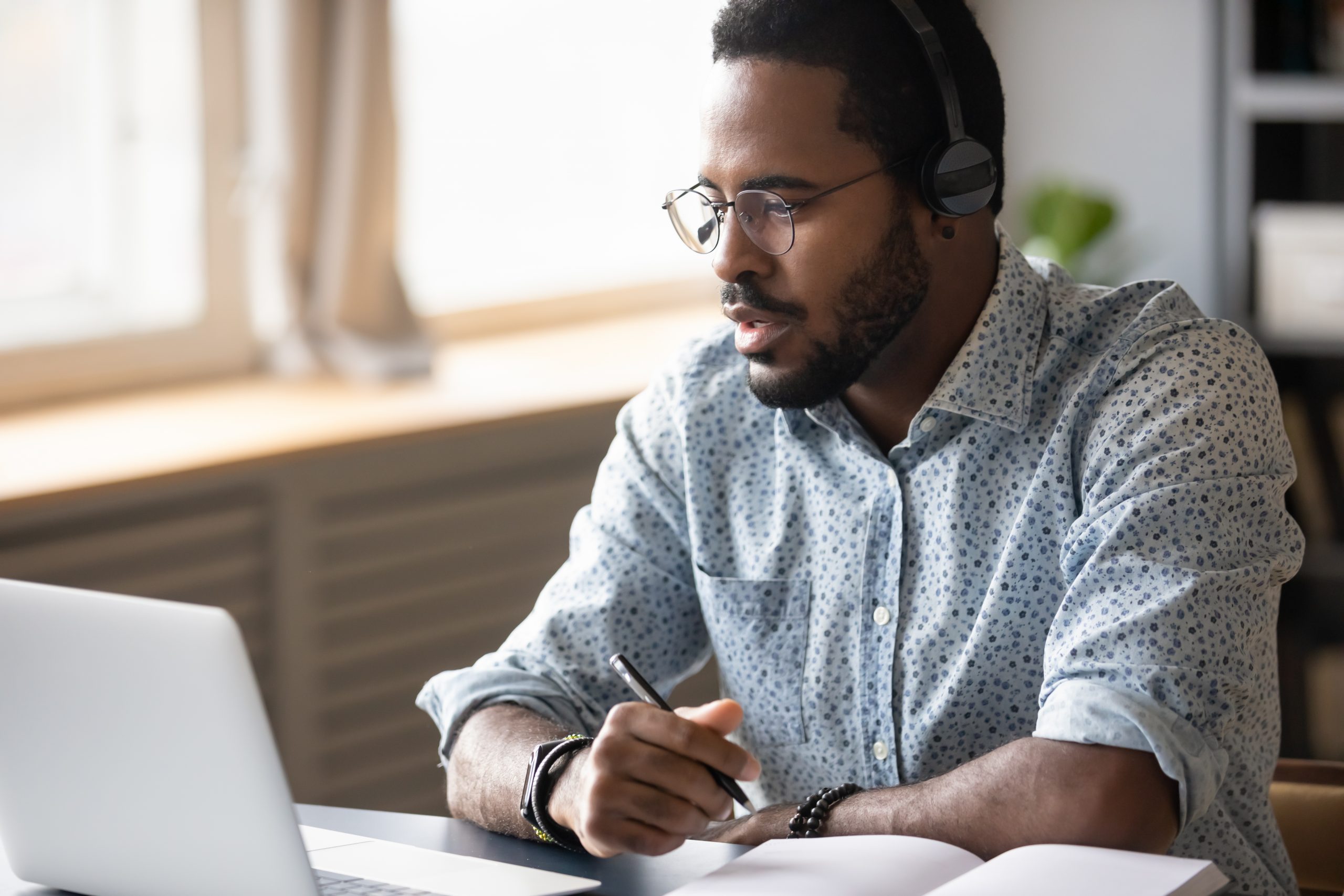 We hate to admit it, but some people are very negative about the idea of remote Instructor courses. However, often these people have attended poor quality online training in the past, which was nothing more than watching seemingly endless PowerPoint slides with no guidance, and no interaction. So, who can blame them! But our remote Instructor courses from the RTITB Instructor Academy deliver a very different, and far superior, learning experience.
So, whether you're looking to train Lift Truck Instructors, Driver CPC Instructors, LGV Instructors or LGV Assessors, here's how a remote Instructor training course works and why it's different to online training or eLearning.
1. Book remote Instructor training
Just like our in-person courses at the RTITB Instructor Academy, the first step is to get in touch to book your place. Our remote Instructor courses don't just take place 'online' (where you log in whenever you like). Thanks to the power of videoconferencing software, candidates will join our expert Instructor in a virtual classroom. The training takes place live, in real time, over several days, in a group setting, so it's important that places are booked in advance – especially as places on all our remote Instructor courses are booking up really quickly!
Some of our upcoming courses include:
– Remote Driver CPC Instructor – 5 days
o 2 – 6 November 2020
o 11 – 15 January 2021
– Remote LGV Instructor (theory) – 3 days
o 16 – 18 November 2020
– Remote Lift Truck Instructor (theory) – 2 days
o 7 – 8 December 2020
– LGV Assessor (theory) – 2 days
o 7 – 8 December 2020
Don't see the remote course you need? Contact us to discuss your requirements.
2. Join the virtual classroom
Candidates simply dial into the remote Instructor training, ideally using a laptop or PC. They can do this from anywhere with an internet connection, and most often candidates are joining us from home. This type of course is ideal for those in areas with local restrictions on social distancing and travel and won't be disrupted even if candidates have to self-isolate – they can still join as planned.
The remote training courses are led by our team of RTITB Academy Instructors, who are not only experts in these courses, but are also now very experienced in delivering remote courses too. In the virtual classroom, it will be a two-way conversation, with opportunities to ask questions and interact with the trainer, as well as other training candidates. The same course materials are used as if you were in a bricks and mortar classroom, so there is no compromise on the training quality by joining remotely either.
3. Complete the Instructor assessment (if required)
Currently, most remote Instructor courses we are offering focus on covering the necessary theory, with a view that candidates can complete the practical stage and final assessment later, at a better time. Candidates can simply contact us when they are ready to book their practical training and assessment, though we recommend that this is within 6 months. If this is left longer than 9 months, the theory training will have to be repeated.
The exception to this is our Driver CPC Instructor training, which can be completed and assessed entirely online during a five-day course. Those who successfully complete the course and examination are also eligible to join the National Register of LGV Instructors (NRI) as a Driver CPC Instructor.
Though it may seem frustrating that Instructors are not always able to be fully qualified after their online course, completion of the practical element and assessment is essential for safety and compliance. We have found that the remote Instructor training we've delivered in recent months, has helped organisations minimise Instructor training bottlenecks by keeping up with their training programme as much as possible during Covid-19 and peak demands.
Ready to experience Remote Instructor Training?
If you're ready to give it a try, then don't delay as courses are selling out very fast! Call the RTITB Instructor Academy team on 01952 520214 or email academy@rtitb.com.