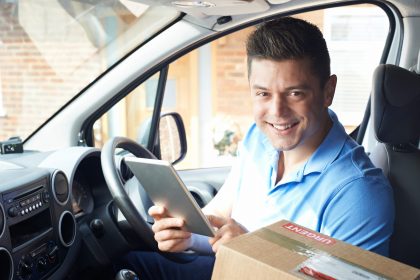 Recently, the RTITB team was excited to have been awarded a 3-year contract to deliver End-Point Assessments (EPAs) for Express Delivery Operative (ST0103) Level 2 Apprentices serving in the Royal Artillery and Royal Logistics Corps.
So, what are the benefits of RTITB EPAs? And why should you choose us to support you with your Express Delivery Operative (ST0103) Level 2 End-Point Assessments, even during lockdowns?
But first, what is an Express Delivery Operative apprenticeship?
The Express Delivery Operative (ST0103) Level 2 is designed for any operative involved in the delivery of mail, or packages or goods to business and/or domestic customers. Therefore, the EPA may be taken by someone using a powered trolley to help them deliver mail and packages, as well as those using a bicycle, motorcycle, van, or a lorry to carry the goods they are delivering. The minimum duration of the training programme is 12 months.
Each apprenticeship standard has a specific End-Point Assessment Plan. An EPA Plan first sets out the specific assessment Gateway requirements for that standard, which must be met before an apprentice can take an EPA.
The End-Point Assessment must be carried out by an EPA Organisation (EPAO), like RTITB, which is approved by the Education and Skills Funding Agency (ESFA) and are on the Register of EPA Organisations. The EPAO must be independent of the Employer and the Training Provider and must have played no part in the on-programme training.
Why choose RTITB End-Point Assessments?
If price is important to you, then we are a great choice. Our prices are unrivalled, starting from just £320+VAT per candidate.
And our EPAs have lots of other benefits for employers and Training Providers too.
Genuine availability and capacity – our expert team is ready and able to deliver EPAs at scale. For instance, the three-year contract with the Armed Forces, which is number one in the list of employers offering apprenticeships, will see RTITB exclusively provide EPAs for over 400 Express Delivery Operative (ST0103) Level 2 apprentices across five sites each year
Tailored to your needs – we understand that every operation and industry is different, so, if required, our assessments can be tailored to you. With the Armed Forces, for example, the EPAs will be tailored to defence industry terminology and protocols. Bespoke management information and reporting will also be provided to Defence Management Boards and other stakeholders as required.
Better prepared apprentices – it's important to get apprentices ready for assessment after their hard work. When you appoint us to do your EPAs, we can support you in preparing apprentices for assessment, with materials such as mock assessments and practice papers, saving employers time. What's more, we make sure the preparation is tailored to your specific industry requirements, as well as the needs of your apprentices.
Highest quality standards – All EPAs delivered by RTITB are quality assured to ensure accuracy, validity, reliability, consistency, fairness, and manageability. We only deliver EPAs in sectors where we are experts, and we know we can make a real difference. We don't deliver apprentice training. Rather, we are assessment experts, with decades of industry experience, so can be completely focused on the EPAs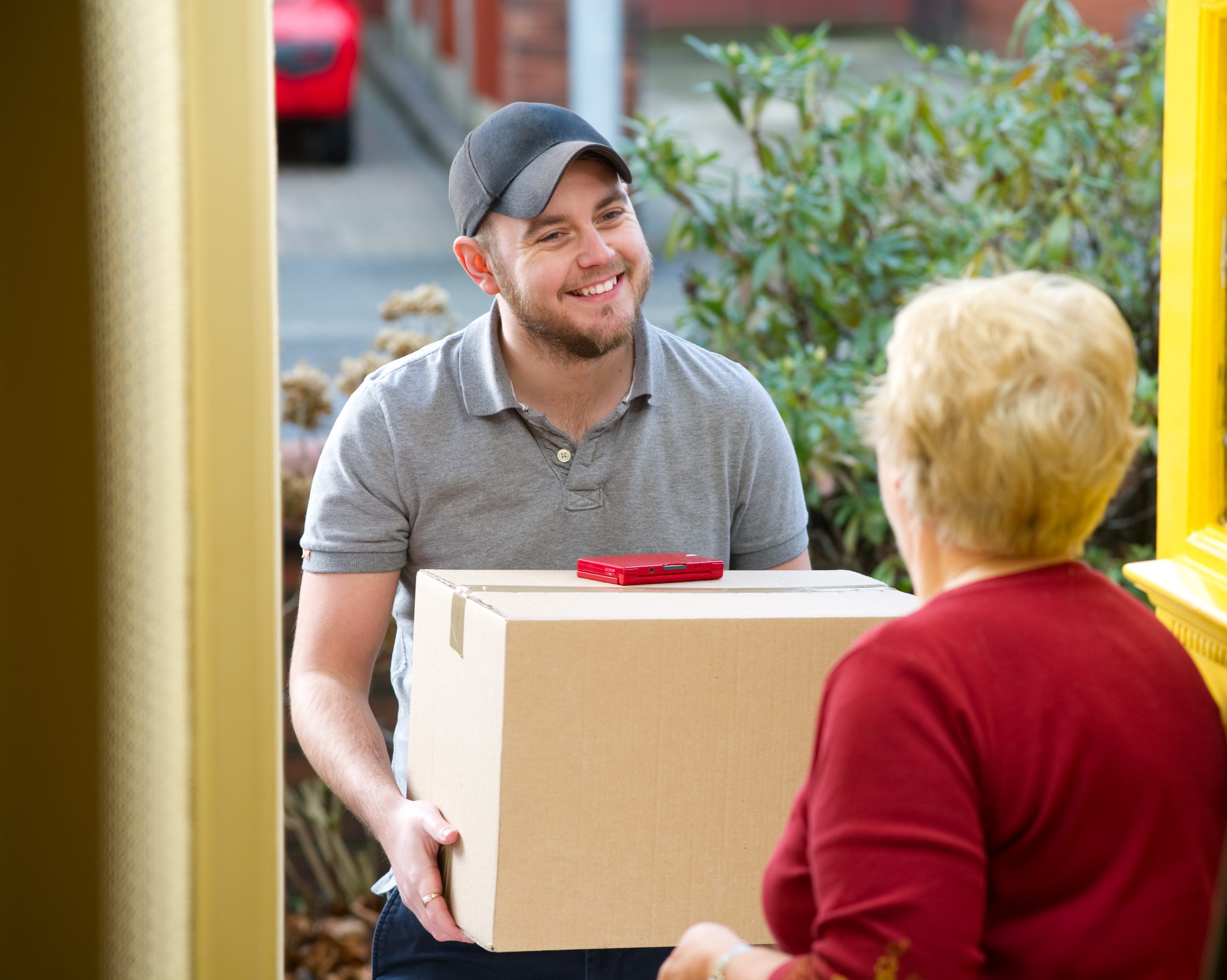 How does the RTITB Express Delivery Operative (ST0103) Level 2 EPA work?
The Express Delivery Operative (ST0103) Level 2 End-Point Assessment has three components: a multiple-choice test, a role simulation, and a professional discussion, which together provide a robust process to ensure a consistent outcome. Performance in the EPA will determine the apprenticeship grade of pass or distinction.
The multiple-choice test, which can be on paper or online, takes 45 minutes and covers knowledge of Technical Operations, Finance, Safety and Contingencies.
The role simulation takes 40 minutes and tests the skills and behaviours relating to Technical Operations, Safety, and Contingencies. Each role simulation is based on a typical operational duty in express delivery.
The professional discussion lasts 40 minutes and explores knowledge, skills, and behaviours across all four areas of the Standard: Technical Operations, Finance, Safety, and Contingencies. The RTITB Assessor will ask questions about understanding of the job role, duties and responsibilities, specific parts of the training received, opinions about the training received and the behaviours needed in the job role.
The Express Delivery Operative (ST0103) Level 2 EPA will take place on a pre-booked date, time, and site. Usually, it will take place in the apprentice's usual workplace, though parts may be in a classroom and/or at a Training Provider's premises.
Read full details of what the EPA includes.
EPAs and Covid-19
We understand that your apprenticeships and planned assessments may have been disrupted by Covid-19. RTITB has permission to deliver remote EPAs for particular standards to help keep apprentices safe and ensure assessment can be completed in a timely manner.
Ready to get started?
Get in touch with our team now or call us on +44(0)1952 520 200.
Our exceptional RTITB EPAs are also available for Large Goods Vehicle (LGV Driver C+E (ST0257) Level 2 and Supply Chain Warehouse Operative (ST0259) Level 2 standards.