Lift Truck Assessor Training
The Lift Truck Assessor training course provides candidates with the necessary skills to assess and report on the quality of lift truck operators prior to employing/authorising them to work. Whilst a Lift Truck Assessor course prepares candidates to carry out assessments, it does not prepare them to deliver remedial training. If this is required for your business, the Lift Truck Instructor course would be the most appropriate course for you as this covers assessing and teaching. Courses are available at the RTITB Instructor Academy in Telford (UK), on your site, or as remote Instructor training for the theory element of the course.
By the end of the Lift Truck Assessor course candidates will:
Be able to recall and discuss the duties and responsibilities of a Lift Truck Assessor
Be able to conduct operator assessments
Be able to produce factual, informative report
Achieving an RTITB Assessor qualification is something to be truly proud of. Successful candidates are eligible to register on the RTITB Register of Professional Instructors & Assessors.
The Lift Truck Assessor course is suitable for candidates who:
Have significant experience as a lift truck operator
Have proof of successfully completing the operator skills test within the last 3 years
Have the confidence to objectively assess the performance of their peers
Have good attention to detail
Have good written skills
Have good verbal communication skills
To book a course at the RTITB Instructor Academy or remote Instructor course, search for dates below, or call +44(0) 1952 520214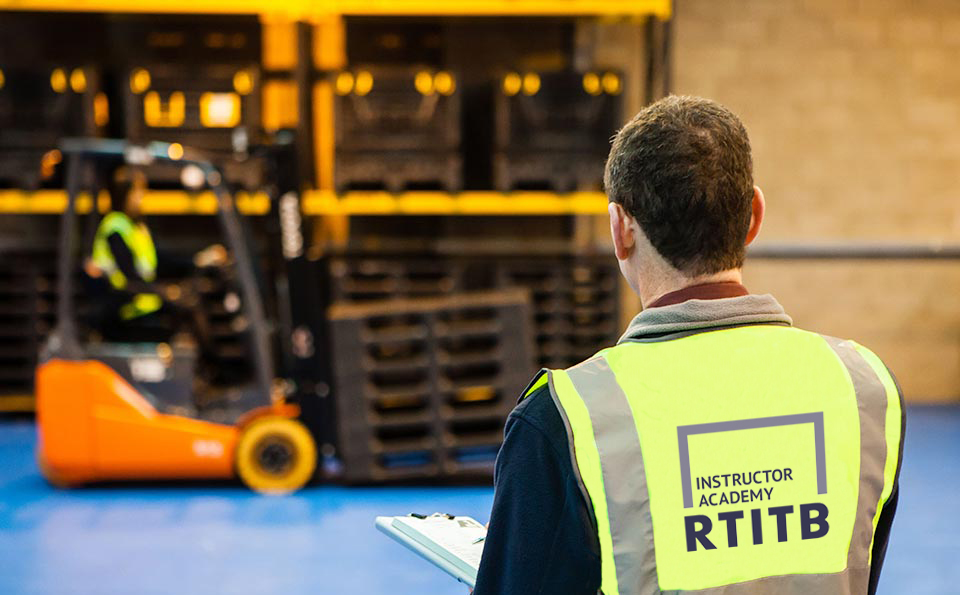 Book a course at the Academy
Lift Truck Assessor - Initial
A course for experienced lift truck operators who wish to assess and report on the quality of lift truck operators, prior to employing or authorising them to work.

Price per course, not per candidate (exclusive of VAT):
Up to 4 delegates (5 days) - £4320
This course can also be held on your site, for details please contact the Academy on 01952 520214.