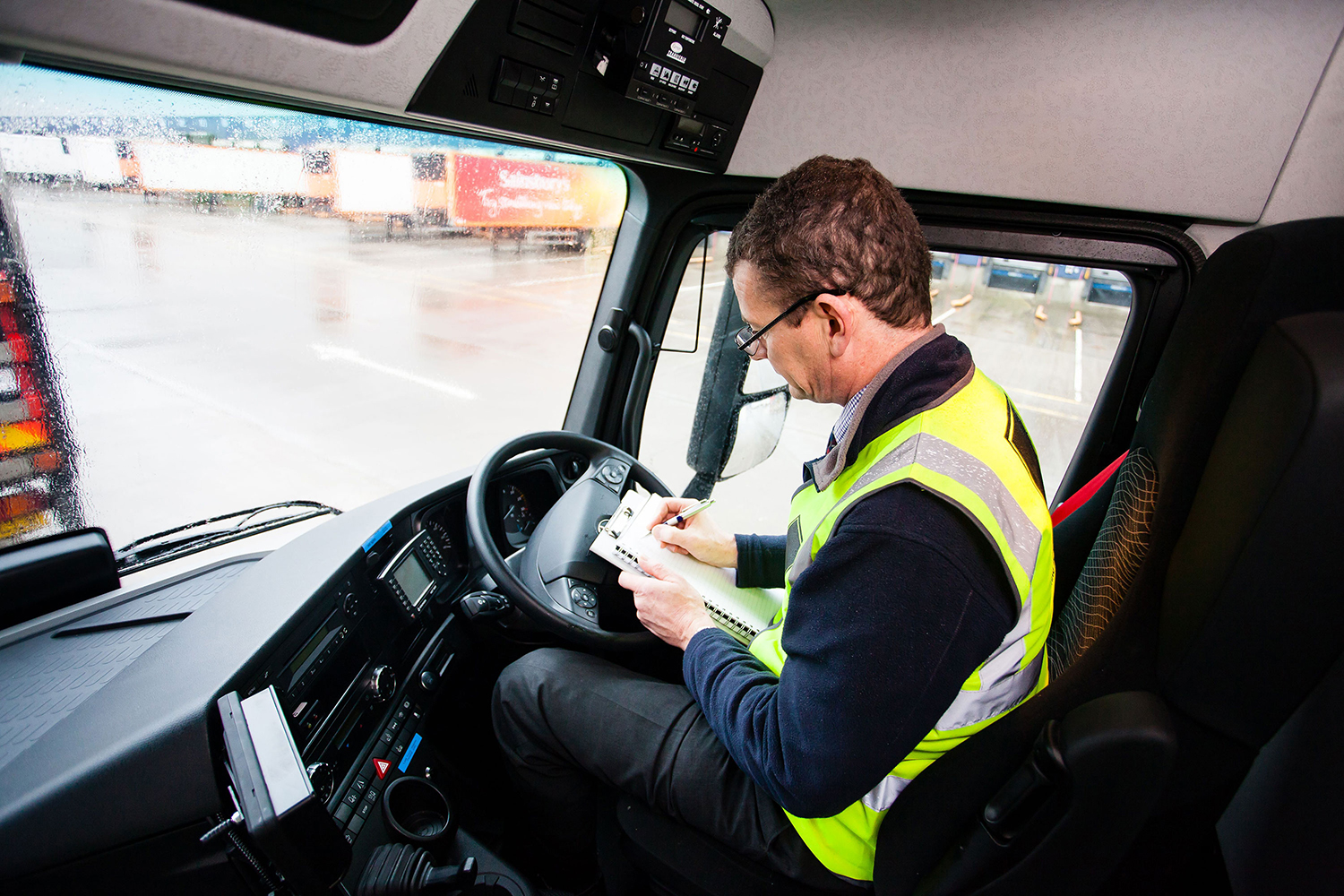 Employers in the transport and logistics industry are currently facing several big worries around Driver CPC.
Firstly, many are trying to ensure that their drivers complete the required training hours before the end of the current five-year cycle (without a negative impact to their business operation) having left Driver CPC until the last minute.
Secondly, since the announcement that the UK is to leave the EU, many are concerned about what form Driver CPC may take post-Brexit. Although it has been confirmed that Driver CPC will remain, many businesses are anxious to know how this will affect the UK logistics industry.
Thirdly, there is ever increasing discussion in the industry about how future LGV changes will affect the way deliveries are made, how vehicles perform on the road and how businesses can monitor performance, all of which are likely to change the nature of Driver CPC in some way.
So, what could affect Driver CPC training in the next five years?
Delivering Driver CPC Differently
Not all drivers are supporters of Driver CPC and some are unsure of the benefits. Similarly, some employers do not understand how it can be effectively used to help them achieve their business objectives. Could delivering smarter Driver CPC training help change these perceptions?
For example, training delivery methods such as virtual reality could give drivers a new perspective on learning, placing them in a simulation where they can put their experience into practice without the need for a vehicle.
Plus, with Brexit on the horizon, it's possible that longer term the DVSA could change some of the fundamentals of Driver CPC. Different requirements around training hours, for example, could change how the training is delivered to the industry.
No matter how the industry chooses to deliver Driver CPC training in future, it needs to fully engage drivers so that they truly embrace it. By joining the RTITB Master Driver CPC Consortium, members have access to a wide range of training delivery methods that encourage engagement and conversation, helping drivers to learn through their own experience, and that of other LGV drivers. We understand that no one else knows today's drivers better than our members, so we also run consultation groups with our training providers to understand the best methods and topics that our training needs to cover, in order for drivers and employers to get the most out of their Driver CPC training.
The Changing Logistics Landscape
To maintain safety on the road, there is suggestion that van drivers (of vehicles under 3.5 tonnes) may also be required to do a version of Driver CPC. However, it is the new challenges posed by the modern world that are likely to bring about the biggest changes to Driver CPC training in the next five years.
For example, following a number of terrorist attacks involving LGVs, the Department for Transport has just launched detailed best practice guidance to prevent the use of vehicles as weapons. Foreseeing the need for tackling this issue, RTITB has already launched a Driver CPC Periodic Training module to cover this – Counterterrorism Measures for the Professional LGV Driver. But what else should be addressed in Driver CPC to keep drivers and road users safe?
As the technology in vehicles changes, this would need to be covered. With fumes from fuel sources such as diesel reported to be as bad for the body as smoking and governments looking for ways to reduce the impact of vehicles on people and the planet, a need for Driver CPC training about alternative fuels is likely to emerge. Many organisations are already introducing alternative fuels, such as McDonalds which is using waste cooking oil to make biodiesel.
The UK government is also calling for cars to be electric by 2032 and it's possible that this change could eventually filter into LGV requirements, and, in turn, Driver CPC training.
Driverless Lorries
Driverless lorries, which are 100% autonomous, are being trialled in some parts of Europe. As these trucks remove the need for human drivers, in five years' time the industry could expect to see a significant decline in drivers completing Driver CPC training. Driverless trucks would also likely change things significantly for employers, who as a result would have less Driver CPC training hours to deliver.
Autonomous vehicles promise other benefits for employers too. For example, they have the potential to reduce accidents caused by human error and enable deliveries to be made around the clock without the constraints of Driver Hours regulations. However, would these lorries really have the artificial intelligence to be aware of important aspects of driving a HGV, such as vulnerable road users or reacting to road diversions? Only time will tell.
Logistics Industry Skills Shortage
The UK's warehousing and logistics industry is faced with a major skills shortage, which could increase further following Brexit.
The Freight Transport Association's Logistics Report 2019 revealed that one in ten HGV drivers are EU citizens who may choose to move home depending on the outcome of Brexit. This would reduce the number of professional drivers available to work on the UK's roads. What's more, the report showed that the number of logistics apprenticeships decreased by 37%. With young people more attracted to working in other industries, this is further widening the logistics skills gap.
The logistics sector could also be disastrously affected if drivers who are approaching retirement choose to leave the industry at the end of the next Driver CPC cycle and there is no new talent in the pipeline to take their place.
To help get ahead of potential driver shortages, many companies have been launching initiatives and driving academies that provide new LGV drivers with a qualification and a job. Recently, FORS (Fleet Operator Recognition Scheme) also announced plans to launch funded places on a selection of its driver specific training courses to help its members upskill their workforce. The industry may see more of this proactive approach to talent attraction and development over the next five-year Driver CPC cycle, with training needing to adapt to the learning styles of the next generation of professional drivers.
Planning Driver CPC Training
No matter what changes lie ahead during the next five-year Driver CPC training cycle, employers should always properly plan training for their drivers.
Here are three steps to help you make LGV Driver CPC training work for your business, now and in the future.
Research the different courses available to help meet your business objectives and tackle problems within your operations – the right choice could help you save money, improve ROI and boost safety
Get a Driver CPC training plan in place to make sure drivers complete their 35 training hours before the end of the next cycle, minimising disruption to your operation and your drivers
Use a Consortium to ensure training delivery is most effective. For instance, the RTITB Master Driver CPC Consortium is designed with the future in mind, providing a training suite with 110 topics, plus industry specific modules (such as food and drink logistics) and the option of bespoke course development to meet your business' unique needs. Plus, the comprehensive Instructor materials included ensure training is ready to deliver right away, reducing the costs associated with developing courses or having these approved by JAUPT*.
To find out more about joining the RTITB Master Driver CPC Consortium or for assistance managing your Driver CPC Periodic Training nationwide, contact our Solutions team on +44 (0)1952 520207 or email solutions@rtitb.co.uk .