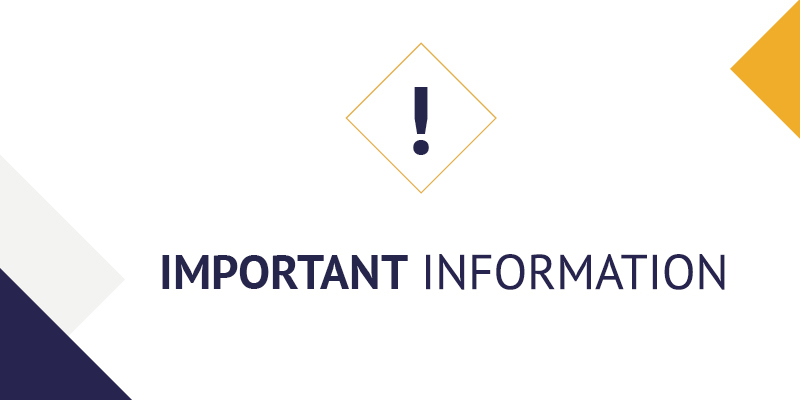 UPDATE: 24 March 2020
After Boris Johnson's announcement last night, all members of the RTITB team are now working from home. We continue to offer vital services during this time however we have made further changes as follows:
The DVSA has advised that all classroom Driver CPC should be stopped, but we have a remote solution due to start on 25th March. RTITB was quick to submit and receive approval by DVSA for a remote Driver CPC delivery model which will continue until 12 June 2020 (at which time the situation will be reviewed)
Instructors who have registrations expiring should contact us 1 week before expiry to discuss their circumstances. Where possible, we may be able to extend the registration by up to 12 weeks but this will be done on a case by case basis, based on an analysis of the situation at the time.
The RTITB Instructor Academy is now not running courses until at least 17th April 2020. If you need an instructor course which is essential for the health/food/hygiene or other critical service in the supply chain, please contact us to discuss. We are taking usual bookings for July onwards.
"Notice to Owners and Users of Materials Handling and Plant Equipment". An important statement from BITA & FLTA was issued on Monday about thorough examination and other fundamental requirements that remain in place. Read more here.
Physical cards and certificates won't be despatched by RTITB at the moment, but digital certificates will be sent out instead where possible. Where this is not possible, official letters confirming qualifications will be supplied by email
Orders in the online shop can be made but they won't be despatched until further notice. Any orders for trainers guides or anything that can be supplied electronically, will be supplied electronically in the meantime.
If you need our support, you can call us on the usual numbers but if the lines are busy you can also use these numbers (if these lines are busy too – please keep trying!)
Ally Little – 07549 044415
Alex Samson – 07919 101533
Anna Chodaczek – 07549 044434
Andy Blatch – 07719 90879
Asher Thomas – 07549 044205
Dave Cox – 07836 332556
Emma Rodgers – 07933 826013
Gavin Hutchinson – 07738 869363
Jane Hughes – 07803 496861
Josh Hazell – 07933 825933
Kiri Morris – 07783 477020
Laura Mack – 07841 918552
Laura Nelson – 07841 158094
Leeanne Williams – 07912 668709
Matt Orrin – 07725 794542
Nick Welch – 07889 546420
Rich Brewer – 07921 453816
Sarah Brown – 07725 047075
Simon Richards – 07881 843741
Tracey Bennett – 07549 044206 (RTITB Instructor Academy)
---
UPDATE: 20 March 2020
We are adapting our approach for some of our services during this challenging time for the warehousing and logistics sector. Our goal is to maintain the support needed for these essential services and we are evolving accordingly with discussion with HSE, DVSA, BITA, FLTA, FTA, RHA and others.
For example, RTITB audits are taking place remotely for some businesses and the RTITB Instructor Academy in Telford is open for training, but only for courses where it is safe with relevant social distancing.
Not only are we busy supporting our partners, but we are also operating with a slightly reduced workforce, so services are taking a little longer than normal. Please bear with us. We have a core team at the RTITB HQ with many of the team working from home.
As some warehouses experience increased demand for new lift truck operators, or cannot let existing operators go for refresher training, we have reduced the cost of our eTruck training solution to just £50+VAT per licence which means theory training can be done at home, out of usual staff hours. Our aim is to keep warehouses operating safely as some operations expand (or need to cover due to sickness) their workforce with new starters.
More updates to follow over the coming weeks, particularly for LGV drivers.
Talk to us if you need specific support for your operation.
---
UPDATE: 12 March 2020
In light of the evolving Coronavirus situation, RTITB is keen to reassure customers that we are open for business and providing all of our usual services.
We understand that this is a difficult time for many businesses and are working hard to minimise any disruption to our customers. However, keeping people safe is always our top priority, so our team is not currently undertaking any unnecessary travel.
Meetings and audits are all still taking place as planned, but we are now conducting these via telephone or video call.
Where possible, we are continuing to conduct examinations in person. However, where that is not an option (such as in the Republic of Ireland), we are working to offer this service remotely.
We are currently operating in line with government and NHS guidelines and are continually reviewing the situation with safety in mind. Should anything change our customers will be informed as soon as possible.
RTITB would like to thank its employees and customers for their continued support and patience throughout these highly unusual circumstances.